Bollywood Nights
Date:
Nov 15, 2019
Time:
6:00 PM - 11:55 PM
Location:
Oakville Conference Centre
2515 Wyecroft Rd., L6L 6P8
Oakville, ON
---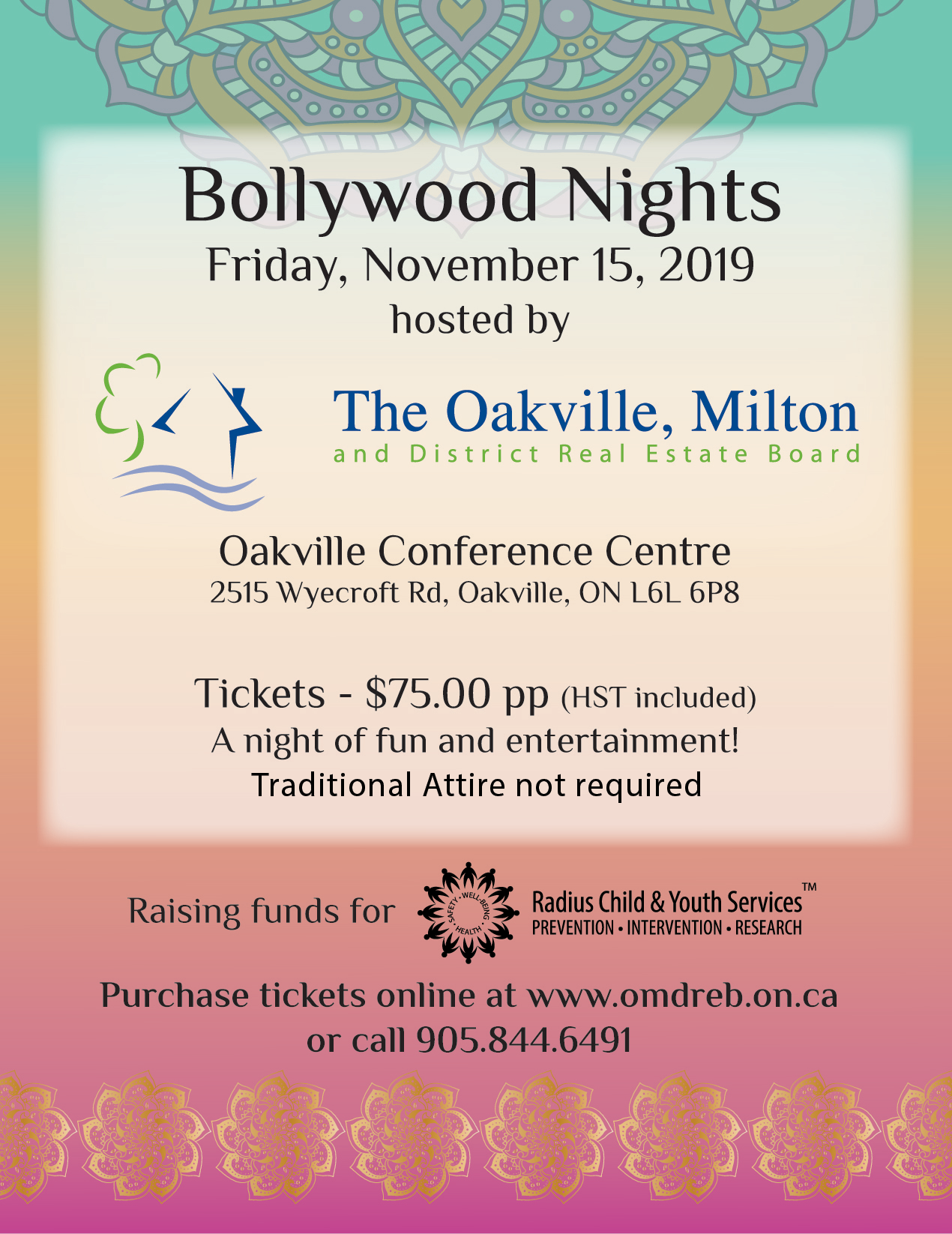 Traditional Attire not required
Click here to read Bollywood Nights FAQ's
MENU
Pre-Dinner Hors D'oeurves:
Vegetable Spring Rolls
Vegetarian Samosa's
Chicken Samosa's
Buffet Dinner:
Kachumber Salad
Vegetarian Channa Masala (chickpea, green chillies, cilantro and tomato)
Butter Chicken (coriander, spices, yogurt sauce)
Biryani (vegetable rice)
Dessert:
Assorted sweets, coffee and tea
Ticket Prices:
Single ticket - $75.00 (HST included in all prices)
Special discounted price if you purchase 4 tickets - $280.00
Purchase an entire "reserved" table that seats 8 - $550.00
Please note that you will be required to have a ticket to gain entry to this event. If you wish, you can pick up your ticket(s) at the Board Office or we can send them to you. Kindly let us know which method you prefer.
Please enter your Login ID & password to begin the registration process. If you do not have a Login ID, please use the non-member registration link.
Should you not be able to complete the registration process in one sitting, any information you have entered will be saved and your registration will continue from where you left off when you return. Your contact information will be kept on file.